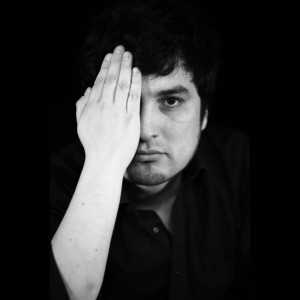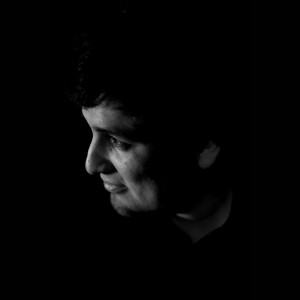 JUAN ARROYO
Born in Lima, Peru, in September 4, 1981
Nationality: Peruvian
e-mail: juan.arroyo.composer@gmail.com
COMPOSER
---
STUDIES
2008/2013
Conservatoire Nationale Supérieur de Musique et Danse de Paris (CNSMDP)
Master and Licence in composition, Très bien à l'unanimité.
Prof: Stefano Gervasoni, Luis Naon and Michaël Levinas
Académie/Festival Composit 2013
Prof: Philippe Leroux et Joshua Finenberg
2011/2012
IRCAM Cursus I
Prof: Mauro Lanza
2010
21e Session de composition Voix Nouvelles
Prof: Brian Ferneyhough, Liza Lim and Francesco Filidéi
2005/2007
Conservatoire de Bordeaux
DEM en composition mention Très bien à l'unanimité, classe de Jean-Yves Bosseur, DEM en écriture mention très bien, classe de Patrice Defaccio, UV de la classe de Musique de Chambre Contemporaine, classe de Marie-Bé Charrier.
Ecole National de Sevran
Prof: Alain Gaussin.
1999/2004
Conservatoire National de Musique du Pérou
Prof: José Sosaya
---
MASTER CLASSES
A. Tello (2001), C. Garrido-Lecca (2001), M. Lavista (2001) J. L. Campana (2005), M. Kagel (2005), H. Pousseur, H. Holliger (2008), B. Ferneyhough (2009), G. Manca (2010), I. Fedele (2011), D. Smalley (2011), P. Leroux (2012)
---
AWARDS
2017
Nominated as a member of the Academy of France in Rome for a residency at the prestigious Villa Médicis in Rome, Italy.
2016
Nominated as a member of the Academy of France in Madrid for a residency at the prestigious Casa de Velasquez in Madrid, Spain.
Second Prize of the "Musique nouvelle pour flûte à bec 2016 Award" in Lausanne, Switzerland
2015
The Academy of Fine Arts of France Award
2013
Fondation Francis et Mica Salabert Prize
Fondation Meyer Scholarship
2007
Festival d'Auvers Sur Oise Prize
SACEM Prize
6èmes Rencontres Internationales Prize in Cergy Pontoise.
SIMC/Forum de la jeune Création Musical
---
COMISSIONS
2015
Composer in artistic research residency at IRCAM.
Commision of SMAQRA by the Tana string quartet with the support of the SACEM.
Commision of SONRIO/SOLLOZO by the LAPS Ensemble.
Commision of SIKURI X by the Bordeaux Saxophone Ensemble.
2014
Premiere of SISMO by L'Itinéraire Ensemble.
Commision and recording of SAMA by the DAI of CNSM of Paris.
Commision and in Residence at the Henri Pousseur Center, to compose SMAQRA.
2013
Commision by the French Ministry of Culture and Residence with Proxima Centauri ensemble.
Selected for the FESTIVAL RIZHOME.
2012
Commisioned by ART SOUND QUARTET to compose a saxophone quartet with electronics.
2011
Commisioned by PRIME PROJECT to compose for flûte ensemble.
2010
Commisioned and Residence with PROXIMA CENTAURI.
2009
Commisioned by FESTIVAL D'AUVERS SUR OISE.
2008
Commisioned by FESTIVAL D'AUVERS SUR OISE.
2007
Commisioned by CONSERVATORIO D'OURENSE-ESPAGNE.
---
TEACHER
2017
Guest composer at Conservatorio di Musica Santa Cecilia.
2016
Guest composer at Conservatorio de Valencia.
2014
Guest composer at Bordeaux Conservatoire.
2011
Guest composer at Conservatorio Nacional del Peru.
2008/2009
Composition and analyze teacher in the summer academy «Pintando el Sonido» in Valencia-Spain
2004/2008
Piano teacher in the music school « Jeunesse de Saint Augustin » in Bordeaux
---
MEMBERSHIPS
2013
Founder of l'Ensemble Regards in Paris.
2012
Artistic Director of the Contemporary Music Festival of Lima-Pérou
2001
Founder member of Círculo de Composición del Perú (CIRCOMPER).